52nd Liege Colloquium on Ocean Dynamics, 17th-21st May 2021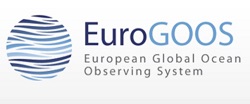 This event was rescheduled from 2020 and will now take place 17th-21st May 2021. The event is expected to be hybrid in format.
The event aims to bring together scientists in different disciplines to discuss the progress towards a better understanding, monitoring and forecasting of the impact of anthropogenic activities on coastal marine environments.

For more information please visit: https://eurogoos.eu/events/52nd-liege-colloquium-on-ocean-dynamics-towards-an-understanding-and-assessment-of-human-impact-on-coastal-marine-environments/

SeaBioComp partner VLIZ is expecting to present a paper and poster at this event.


Send this story to a colleague
Subscribe to our newsletter

Posted 2021-04-08 17:01:51
« Back to events