SeaBioComp General Assembly held online in April 2020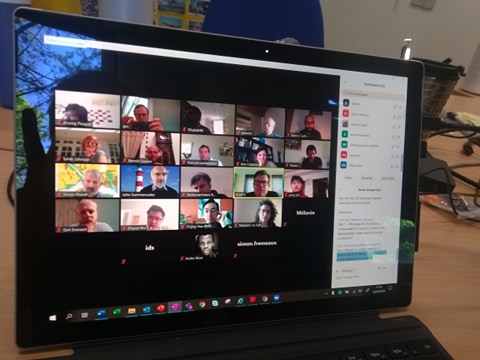 Due to the Covid-19 situation the SeaBioComp General Assembly meeting was held online at the end of April 2020.
Over 30 delegates joined the Zoom meeting at which all the Work Package Leaders presented updates of their work, precis of their activities and findings and answered questions from the partners listening in.

The meeting was successful in updating everyone on the excellent level of activities of the different areas of the project as well as future priorities. There was discussion regarding the delays in some areas of research and testing due to the worldwide lockdown but also some innovative and constructive thoughts as to how to work through the current restrictions.

Full details of the various Work Package updates are featured in the articles below.

Send this story to a colleague
Subscribe to our newsletter

Posted 2020-04-30 11:02:54
« Back to news