Sign up to the SeaBioComp online Interest Group if you are interested in bio-based composite alternatives for the marine industry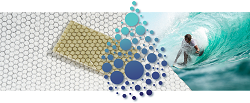 SeaBioComp, the new collaborative project developing and producing novel bio-based thermoplastic composite materials for the marine sector, has launched its new website and online Interest Group.
The aim of the website is to disseminate information, updates, achievements and downloads throughout the project. Interested businesses, academia, public authorities, stakeholders and media are asked to subscribe to the Interest Group in order to be kept informed of the project activities and findings and receive invitations to relevant events and forums.

Anyone interested in this important and growing area of bio-based materials for the marine environment is invited to join the Interest Group at http://www.seabiocomp.eu/interest_group/

Subscribers to the Interest Group will be kept informed of relevant events and forums, project activities, results etc. The aim of the Interest Group is to stimulate inclusive engagement of external stakeholders and interested parties including the triple helix of academia, industry and public authorities.

Send this story to a colleague
Subscribe to our newsletter

Posted 2019-09-27 10:00:14
« Back to news